Kasada acquires Sub-Saharan African Hotel portfolio from AccorInvest
January 19, 2021
Kasada Hospitality Fund LP ("Kasada") announced the acquisition of a 1,602 keys hotel portfolio in Sub-Saharan African from AccorInvest. Okan acted as financial advisor to Kasada in the context of this deal.
Okan discusses ports development in Africa with Ports & Corridors
December 1, 2020
Despite massive investments during the past 10 to 15 years, which led to the development of world-class infrastructure such as Tanger Med, Doraleh and Lomé, a lot still needs to be done in Africa's port sector.

Okan discusses ports development in Africa in Le Figaro
November 17, 2020
Competition between African ports allows to better address the needs of hinterland countries, but could lead to oversized investments.
Okan's report on the ports sector (with the AFC)
October 27, 2020
The modernisation of Africa's port sector has yielded some spectacular results, with a number of global champions emerging on the scene. What should public and private decision-makers do to speed up the process even more?
2 minutes with Okan – Everything you need to know about fintechs in Africa
September 29, 2020
What does the African fintech landscape look like? Do fintechs manage to raise funds? How do they cope with the pandemic? We explain to you everything you need to know in this first edition of 2 minutes with Okan.

Okan discusses the benefits of e-governance in African administrations in Le Monde
September 20, 2020
E-governance is an essential tool for implementing effective public policies, allowing more and more African countries to tackle the economic and social challenges they face.
Okan at the Africa CEO Forum to discuss ports & logistics in Africa
July 2, 2020
Consolidation, privatization, digitization, regionalization… Okan Partners analyzes logistics sector's main trends.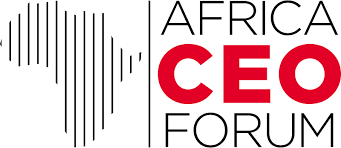 Okan discusses Africa's opportunity to rethink its industry post COVID-crisis in Le Monde
May 12, 2020
Africa can take advantage of the post-crisis period, and in particular the structural movements it could trigger in China and Asia, to locate its industry on the continent and serve its own markets with local production.
Okan discusses ports sector in Jeune Afrique
February 26, 2020
Race for gigantic ships, emergence of major port hubs, shift to Asia, development of automation and IT tools… Africa has not been left out of the shipping industry's revolution!
Okan talks about SEZ and the challenge of competitiveness in Africa in La Tribune
January 23, 2020
The spectacular development of the industrial zones of Tanger-Med in Morocco, Hawassa in Ethiopia, Nkok in Gabon and Filatex in Madagascar, illustrates that a social and economic take-off of Africa is possible.