Okan Partners' presentation on urbanization in Africa (ACF)
June 28, 2022
Okan Partners' presentation on the rapid urbanization in Africa. This presentation was used by Amaury de Féligonde (Managing Partner) during his intervention as expert in the panel "Africa mega-cities: challenges and opportunities of an unbridled urbanization", during the Africa CEO Forum 2022 (June 13 and 14 in Abidjan).
Okan as financial advisor in Energiestro minority stake acquisition by Groupe Filatex
February 15, 2022
Okan is pleased to announce that Filatex Group has completed the acquisition of a minority stake in Energiestro, a French startup company engaged in the development and production of a solar energy storage flywheel in prestressed concrete
6 excellence-based scholarships awarded
October 18, 2021
Okan is pleased to announce the awarding of 6 scholarships for excellence to middle and high school students in partnership with Enko Education in Côte d'Ivoire, Burkina Faso and Cameroon.
Okan interview for the Africa CEO Forum on SEZs in Africa
October 18, 2021
In the context of the  Africa CEO Forum – Okan Partners report publication, Amaury de Féligonde gives an overview of its content and of the issues related to special economic zones.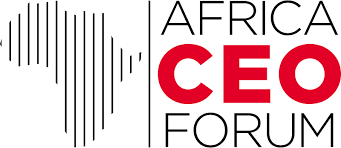 Okan on RFI about SEZs in Africa
October 13, 2021
On the occasion of the publication of the ACF-Okan Partners report on special economic zones in Africa, Amaury de Féligonde discusses the challenges of developing these zones for the industrialisation of the continent.
Okan report on SEZs in Africa (with ACF)
October 11, 2021
The potential of Special Economic Zones (SEZs) as instruments for development is extraordinary. Yet certain failures have taught us that success is not guaranteed. Drawn from over 20 analyses, this report provides six recommendations for transforming SEZs into powerful catalysts for the continent's industrialisation.
Okan as financial advisor in OrgaEarth's debt raising with MCB
September 6, 2021
Okan is pleased to announce that OrgaEarth, a Madagascar-based producer of cactus oil, has successfully completed the raising of a bridge loan with the Mauritius Commercial Bank (MCB). The bridge facility raised, to be followed by a multi-currency long-term loan, will allow the company to fund the expansion of its activity.
Okan discusses urban transports in Africa in La Tribune Afrique
July 23, 2021
Faced with rapid urbanization on the continent and so as to avoid the fate of too many emerging megacities suffocated by inadequate transportation networks, decision-makers must choose from a wide range of transportation options.
Kasada acquires Sub-Saharan African Hotel portfolio from AccorInvest
January 19, 2021
Kasada Hospitality Fund LP ("Kasada") announced the acquisition of a 1,602 keys hotel portfolio in Sub-Saharan African from AccorInvest. Okan acted as financial advisor to Kasada in the context of this deal.
Okan discusses ports development in Africa with Ports & Corridors
December 1, 2020
Despite massive investments during the past 10 to 15 years, which led to the development of world-class infrastructure such as Tanger Med, Doraleh and Lomé, a lot still needs to be done in Africa's port sector.