Okan discusses the benefits of e-governance in African administrations in Le Monde
September 20, 2020
E-governance is an essential tool for implementing effective public policies, allowing more and more African countries to tackle the economic and social challenges they face.
Okan at the Africa CEO Forum to discuss ports & logistics in Africa
July 2, 2020
Consolidation, privatization, digitization, regionalization… Okan Partners analyzes logistics sector's main trends.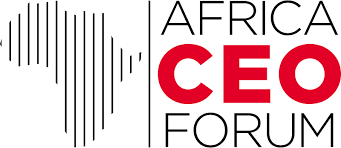 Okan discusses ports sector in Jeune Afrique
February 26, 2020
Race for gigantic ships, emergence of major port hubs, shift to Asia, development of automation and IT tools… Africa has not been left out of the shipping industry's revolution!
Okan talks about SEZ and the challenge of competitiveness in Africa in La Tribune
January 23, 2020
The spectacular development of the industrial zones of Tanger-Med in Morocco, Hawassa in Ethiopia, Nkok in Gabon and Filatex in Madagascar, illustrates that a social and economic take-off of Africa is possible.
Okan talks about African purchasing power in La Tribune
December 10, 2019
Fighting rents, promoting investments, lowering energy and logistics costs … Solutions exist to lower the costs of consumer goods in Sub-Saharan Africa!
Okan discusses Nigeria's trade policy on Medi1radio
November 29, 2019
While Nigeria's protectionist policy can enhance national industry, it can be destabilizing for its neighboring countries.
Okan ponders on the hospitality sector in Jeune Afrique
October 24, 2019
The hospitality industry in Africa needs to adopt the right strategy in order to address the growing needs for a continent that is catching up with international standards.
Okan's report on the logistics sector for the Africa CEO Forum
October 22, 2019
While the funds dedicated to roads, ports and railways have tripled over the last 10 years, the continent still accounts for only 2% of global exports.
Okan discusses fintech companies in Africa at Bpifrance
October 10, 2019
Due to its virtually non-existant banking system, Africa is an ideal though peculiar breeding ground for fintech companies. Amaury de Féligonde presents the trends of the sector with Lionel Baraban at Bpifrance.

Okan discusses Oil & Gas opportunities in Jeune Afrique
October 8, 2019
Niger, Senegal and Mauritania are on the verge of becoming net oil & gas exporters. To avoid the Dutch disease, they should rely on local workforce and reinvest profits in other sectors.